About Us
We are an Independent Agency representing many quality insurance companies enabling us to provide you with real choices and cost saving ideas.
We are Full Service versus Self Service.
Part of Our Community
More than 2100 individuals and families and more than 380 businesses in New Hampshire and Vermont have placed years of confidence and trust in our ability to structure secure insurance programs around their ever-changing needs. As active members of the Upper Valley community, Goss Logan and its associates have and are building solid relationships that are the focal point of our business and the community in which we live.
---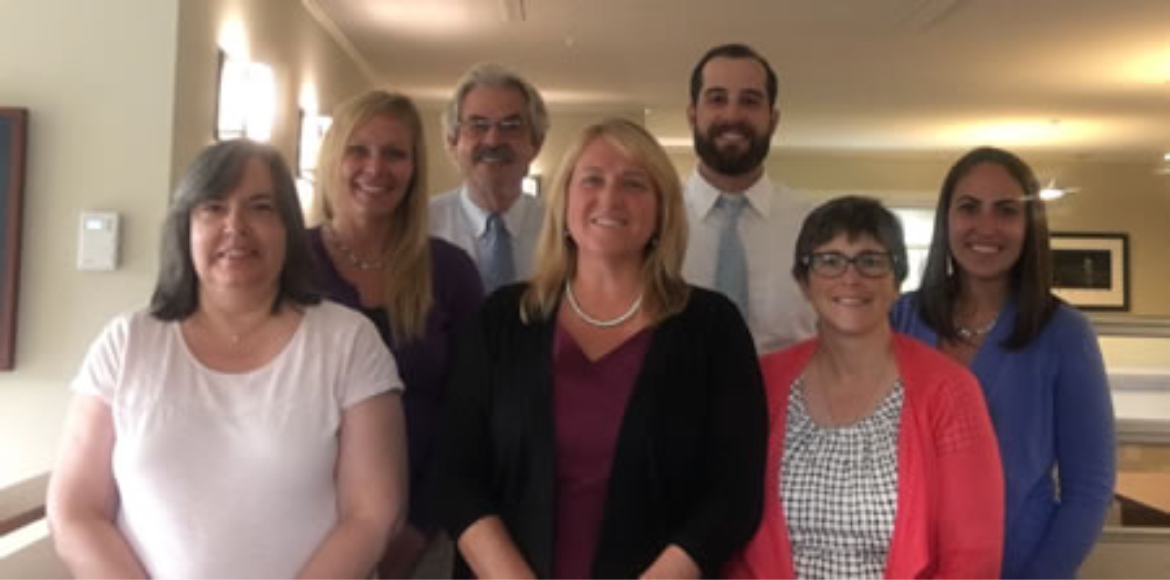 ---
Who We Are
Since our founding in 1922 by Charles Goss, our mission continues to be: counseling our neighbors. Over these past almost 100 years, our staff has grown to a service-minded, professional group of seven associates. Our home has changed as well - from the front room in the Goss home in West Lebanon to our office at the gateway of Lebanon, we have a highly automated center that helps us stay abreast of the continual changes in our clients' needs and the insurance industry.
Our associates strive to make your pusuit of reliable and affordable insurance protection as easy as possible. We invest a great deal of time getting to know you so we can design an insurance program that will effectively meet your needs. It is this individual, personalized attention and knowledgeable insurance advice that leads to your individual and business security - our measure of success.
Safeco Premier Partner Program
Goss Logan Insurance has been selected continuously since inception of this program as a member in the Safeco Premier Partner Program, which recognizes the outstanding achievement and partnership of only the best agencies.
Fewer than 10% of independent insurance agencies that sell Safeco personal lines products receive this distinguished honor.
At Goss Logan Insurance, we are pleased to be among the top agencies in the country!
As a member in the Safeco Premier Partner Program, Goss Logan Insurance will receive access to special resources and programs that will support us in serving our customers even better with expert advice.
We strive to provide our customers with trusted guidance, so this Safeco honor makes us proud.
Agent Spotlight
At Goss Logan Insurance, our goal always has been to help you and your family find the right coverage at the right price. And we're thrilled to announce that our experience, skill and dedication to doing exactly that has been recognized by Safeco Insurance, which recently honored Chrisondra J. Tracy & April M. Sanborn with the Award of Excellence 12 years in a row.
Congratulations, Chrisondra & April!
This prestigious award recognizes Safeco's outstanding agents who have developed a solid underwriting partnership with the company. To qualify, the agencies also must be recognized as a Safeco Insurance Premier Partner, an honor reserved for fewer than 10% of agencies that sell Safeco. This is the 7th time in a row that both Chrisondra & April have earned the Award of Excellence.
"This honor is the result of doing things the right way," said Chrisondra & April. "We're committed to providing customers with the best protection and service, and Safeco shares that commitment. The company's support and partnership is invaluable."
Let us show you the value having an independent insurance agent work with you! Give us a call at 603-448-2556, email us at chris [dot] tracy [at] gosslogan [dot] com or simply drop by the office at 17 Mascoma Street, Lebanon, NH 03766 to see what we can do for you. Whether you want to save money, make sure you have the correct coverages or talk about how life changes have impacted your needs, we've got you covered.